Accommodations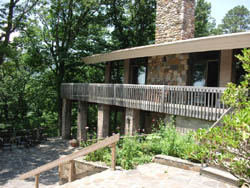 At Wildacres
The Wildacres Retreat offers room and board, beginning with dinner on Saturday, June 23rd and ending with breakfast on Saturday, June 30th. The rooms are double occupancy (no single rooms are available) with private bathrooms and three delicious meals per day. The cost for the week is $365. Space is limited and is given to people in their order of registration.
At Local Hotels

There are many motels in the vicinity of the Wildacres Retreat and are a great option for those who wish to have private accommodation. One needs to have a car. Here is a list of hotels and motels in the area:
Alpine Inn: (828) 765-5380
Big Lynn Lodge: (828) 765-4247 (800-654-5232)
Switzerland Inn: (828) 765-2153
House Rentals
Cozy rustic cabins with modern luxuries and crackling fireplaces, artists' retreats with inspiring views, fairway side condos with mountain views and a short stroll to the club house, honeymoon hideaways with private decks overlooking endless mountain ranges and emerald green valleys; all these and more are yours in one of the NC mountain area's most unique and historical locations, Little Switzerland. Ask for Jann Godwin at: 828-766-8900 or 800-321-4342, or visit the website.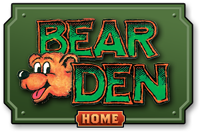 Camping
Camping is also an option, an especially good one for those who would like to bring along their families and enjoy nature. The two camp grounds nearest Wildacres Retreat are the Spruce Pine Campground (828-765-7007) and the Bear Den Campground (828-765-2888).

Back to the Main Page